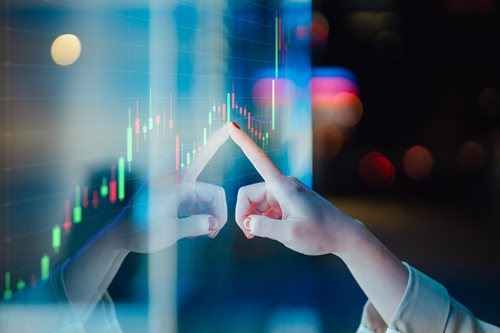 12th July 2022: ARRACO Global Markets Group ("ARRACO"), the award-winning and disruptive interdealer broker for global commodities, has been granted a MiFID licence from the Central Bank of Ireland for its Irish subsidiary ARRACO Ireland Limited to operate and open a new office in Dublin that will serve as the company's European headquarters. The licence will allow ARRACO to support its EU clients in the power, gas and oil markets and going forward, in trading via the company's EU Organised Trading Facility ("OTF").
ARRACO's ability to operate in these markets is a significant addition to its existing global offering and opens up a pan-European market that will offer clients even greater liquidity. It will also allow ARRACO to continue its rapid growth of over 60% compound annual growth rate ("CAGR") over the last three years.

ARRACO's Ireland CEO, Stephen Byrne, has made significant progress in building a strong team in Dublin, with the Head of Risk and Compliance, Head of Operations, Heads of IT and HR, and a number of graduate and experienced brokers all in place. The company expects the team to build to over 30 this year and thereafter to increase as the business grows.
ARRACO Ireland's Board is Chaired by Julia Carmichael and includes Ian McLaughlin, Stephen Byrne (CEO) & Karimi Nash (COO). Together they bring extensive financial services experience and support for the new business.
ARRACO Ireland CEO, Stephen Byrne, said: "We are delighted to have received our MiFID licence from the Central Bank of Ireland and to be launching our Dublin operation. Ireland is an attractive destination for business and provides ARRACO with a location and talent pool to allow it to significantly accelerate its already rapid growth. We will continue to expand our products and services in line with our clients' needs and our growth strategy."
ARRACO Group CEO, Tom Roberts, said "This marks a major turning point for ARRACO. Having an EU OTF will ensure ARRACO can operate and build strategically in derivatives markets across Europe. We want to be at the forefront of the movement of all derivatives trading onto an EU OTF and the creation of ARRACO Ireland will ensure that we will be.
"The EU OTF licence also enables us to develop new markets where previously we would have had to partner with an exchange to do so. Given the current energy market situation, I believe this flexibility will be extremely valuable for all stakeholders of the energy market in the future.
"Finally, I would like to take this opportunity to thank the Central Bank of Ireland and the ARRACO Ireland team for all their hard work and ensuring a smooth and efficient process that has enabled us to take this major step."

Minister of State at the Department of Finance, Seán Fleming TD, said "I would like to congratulate ARRACO for opening its new Dublin office. Ireland is becoming a centre of excellence for talent and opportunities in the financial services sector."
Kieran Donoghue, Global Head of Strategy, Public Policy and International Financial Services said "ARRACO is an important win for IDA as it bolsters Ireland's reputation as a location for MiFID-regulated activities. Ireland offers a base from which to sustain access to the single market, to minimise uncertainty and to serve and grow their customer base into the future. I wish to thank ARRACO for their investment and wish them every success".
The Central Bank authorisation process was led by Ian McLaughlin of FS Regulatory Solutions, who will be joining ARRACO Ireland Limited as a Non-Executive Director. Additional support was provided by Chris Monks and Anne Marie Flynn of Grant Thornton and Joe Beashel from Matheson.