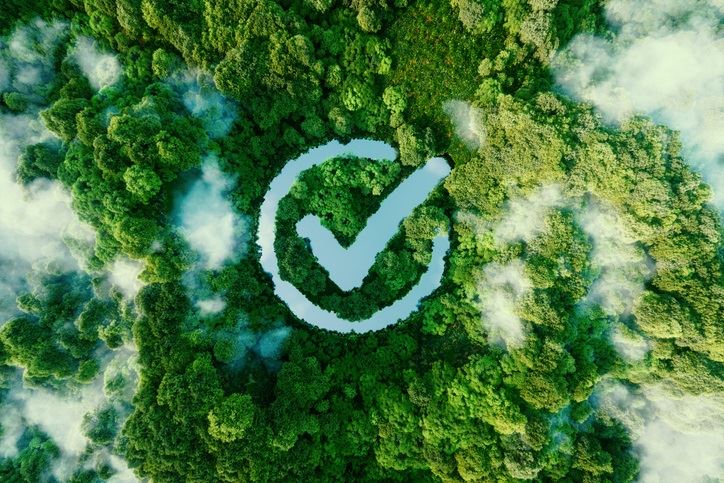 Ireland is experiencing true green momentum. The Climate Action Plan 2021, Ireland's all-of-government plan to tackle climate breakdown and achieve net-zero greenhouse gas emissions by 2050, is just one example of an initiative that is helping Ireland achieve its sustainability and green economy goals. In fact, Ireland ranks number 12 in the MIT Technology Review 2022 Green Future Index, a ranking of 76 leading countries and territories on their progress and commitment toward building a low carbon future. Here are three positive trends that are helping Ireland deliver on sustainability goals, all strategies that are worthwhile for organisations to consider employing.

1. Make your business models circular
Achieving a circular economy requires many things that are new; new ways of designing products, new manufacturing methods, new materials and new business models. Every company produces waste – it's unavoidable – but if you can repurpose it, you help the environment and often achieve significant cost savings. Given that the future depends on improving the planet's climate, you also may find yourself ahead of the curve when you go circular.

For instance, the Janssen Pharmaceutical Companies of Johnson & Johnson, located in Cork, this year gained recognition from the World Economic Forum (WEF) as one of only six sustainability lighthouses globally, a designation given to manufacturers considered to be factories of the future that have also achieved sustainability and productivity breakthroughs. For good reason: In recent years, the company has expanded the site's footprint by 34 per cent to meet growing business needs – but lowered carbon emission per kg of product by 56 per cent. The site recently announced an additional $158 million investment to expand the facility. There are ample examples of companies creating a circular economy in Ireland. Rent the Runway, located in Galway, has been working to minimise the environmental impacts of fast fashion, by allowing consumers to rent high-fashion, trendy clothes instead of buying them, which helps minimise wasteful consumption practices.

By making better use of the resources we already have, companies in Ireland can significantly reduce the cost of doing business. It is estimated that annual savings of $2.4 billion are achievable by boosting Ireland's circularity. By embracing a circular approach to business, we can achieve growth without degrading the environment.

2. Deploy sustainability goals that align with your country
There is an urgent need for companies to invest in a more sustainable future. And advancing a country's green economy starts with a plan. For example, in January 2021, Ireland announced the National Recovery and Resilience Plan as a result of Covid-19. Within this plan was the goal to cut greenhouse gases by 51 per cent by the year 2030. Because wind energy is one of Ireland's largest energy sources, the country deployed the National Energy & Climate Plan, which aims to develop 5 GW of additional offshore wind energy by 2030 and 30 GW of wind energy in the next 20 years. The Codling Wind Farm, which started in the early 2000s, and Moneypoint's Offshore Wind Farms, which started in 2021, will help make this goal a reality; together they will bring nearly 3 GW of offshore wind capacity to Ireland.

However, not every country will be able to deploy an offshore wind farm, which is why it's important to create sustainability goals that align with each country's ability and climate action plans, along with knowing what resources are available. In 2018, Ireland announced its Climate Action Fund (CAF), which was established to provide assistance and financial support to projects that will help Ireland achieve its climate and energy targets. Ireland's Climate Action Fund offers about $530 million in Government funding. Depending on your location, you may not have as many resources to draw upon, but those opportunities to make money from improving the planet are out there.

3. Go big
Big problems need big solutions. The aforementioned ESB and the energy storage technology company Fluence, a Siemens and AES Company, headquartered in Washington DC, had announced two new battery projects in Dublin, one of which will be the European Union's largest battery energy storage system project by energy capacity. Financial projections haven't been released yet, but one of the battery projects, on an artificial peninsula called Poolbeg, will power about 321,000 homes and businesses in Ireland during peak demand.
One thing is certain.

The demand for energy isn't going to wane and the need for less energy utilised and to make better use of resources is going to become more important than ever. As supply chains get more complicated and geopolitics encourages the world to speed up its mission to rely less on oil, carbon-friendly initiatives will only become more important for all global firms.

This article was taken from Innovation Ireland Review. Innovation Ireland Review is produced by IDA Ireland & Ashville Media. Link to full magazine: https://issuu.com/ashvillemedia/docs/ida_summer_2022_digital_edition_f51428277576e6?fr=sZjYyZTQ4NjQyMjQ