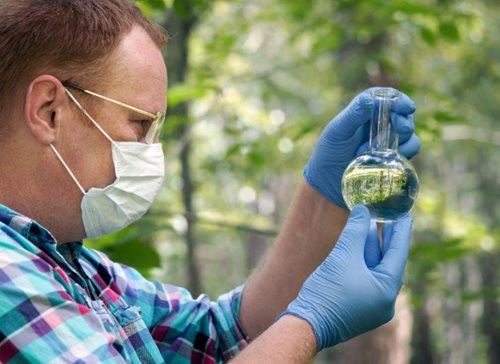 Ireland's Environmental Protection Agency (EPA) has awarded €10.7m to research projects tackling the climate crisis.
First
announced last April
, the EPA issued a call for research projects that address various climate challenges, such as restoring our natural environment and working towards a green and circular economy.
Following the call for submissions, the EPA has selected 42 projects to receive a total of €10.7m in funding. The agency said this will support more than 200 researchers across Ireland's higher education sector.
The University of Galway had the highest success rate in submissions, being awarded more than €2.3m for projects on greenhouse gas emissions, ozone levels, radon, human biomonitoring and earth observation.
The university's VP of research and innovation,
Prof Jim Livesey,
said it is leading eight of the EPA-backed projects and is "partner on another four".
"The focus of this funding on environmental research further demonstrates the drive among our researchers to collaborate for the public good and the ambition to respond to the challenges facing humanity and society, now and in the years ahead," Livesey said.
University College Dublin had the second highest success rate, receiving €1.9m for projects around strategic environmental assessment, extreme climatic events, peatlands, DNA-based assessment and soil quality.
EPA director general Laura Burke said
these type of research projects help address "key knowledge gaps" while supporting environmental policy development.
"Environmental challenges such as climate change are complex and require an integrated, cross-sectoral approach and we are delighted to be working in partnership with a number of organisations, including the Geological Survey Ireland, the Department of Agriculture, Food and the Marine, and Met Éireann, to co-fund environmental research," Burke said.
Funding for the programme came from the Department of the Environment, Climate and Communications. The agency said it provided 52 other awards in 2022, worth an additional €3.67m.
Leigh Mc Gowran
This article originally appeared on
www.siliconrepublic.com
and can be found at:
https://www.siliconrepublic.com/innovation/epa-climate-research-funding-ireland